ADVOCATE FOR TB VACCINE R&D
Join the Working Group on New TB Vaccines
The WGNV is an informal network of stakeholders engaged in all aspects of TB vaccine R&D, including TB vaccine advocacy, and from all constituencies, including academics, product developers, clinicians, advocates, funders, policymakers, and affected communities. The WGNV helps to facilitate the development of new, more effective TB vaccines by promoting consensus, scientific exchange, and advocacy in support of TB R&D. Members will be kept informed of new developments in TB vaccine research and opportunities to engage in efforts to advance TB vaccine R&D, including current TB vaccine advocacy activities. Current advocacy activities include those coordinated by the TB Vaccine Advocacy Roadmap (TB Vax ARM) – a global coalition of TB stakeholders, including TB survivors, civil society organizations, and scientific non-profits.
Open Letters to EU Leadership 
From 22-25 February, the global tuberculosis (TB) vaccine community will come together for the 6th Global Forum on TB Vaccines, an official event of the French Presidency of the European Union. The TB Vax ARM, as representatives of communities affected by TB – including survivors, researchers and civil society organizations – demand long overdue global investments in TB vaccine research and development that truly reflect the disease's devastating impact. 
In two open letters – the first to President Emanuel Macron of France and the second to the Ministers of Health and Ministers of Foreign Affairs of the European Union – we call on Europe to increase and sustain investments in TB research by €320 million annually, with €90 million specifically dedicated to vaccine R&D.  
Does your organisation want to support this call to action or would you like to offer your individual endorsement? Then email Shaun Palmer at spalmer@iavi.org.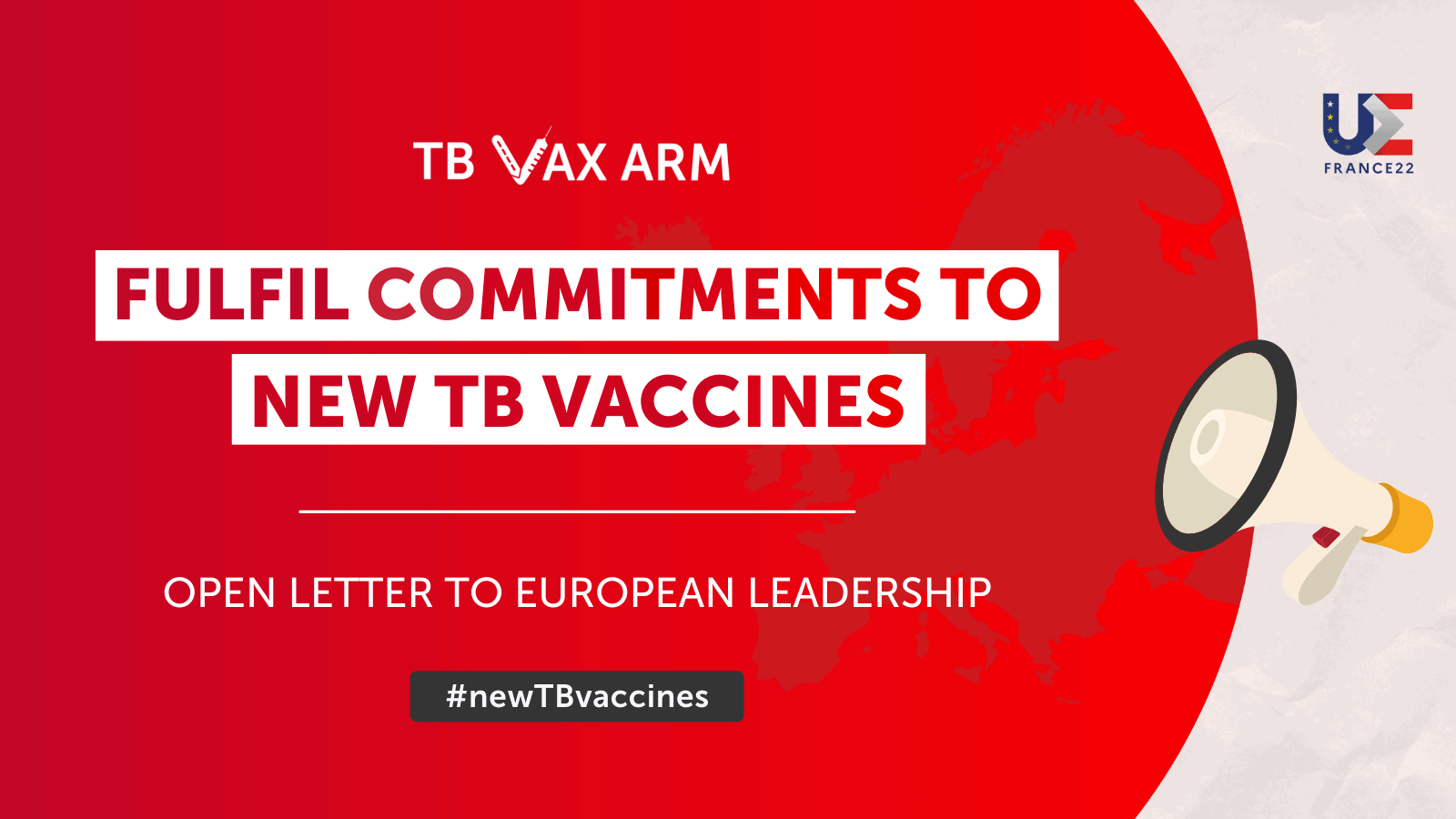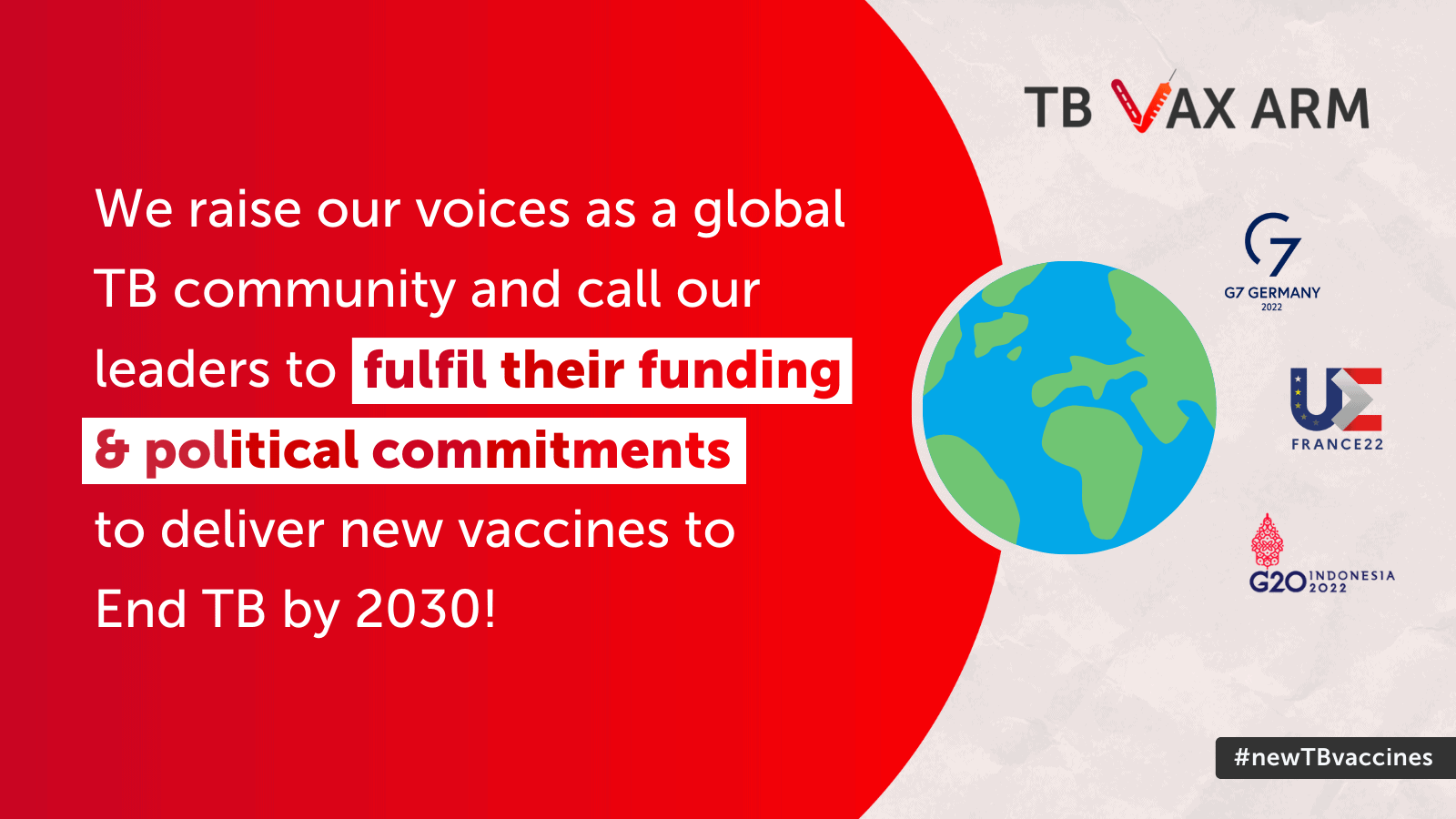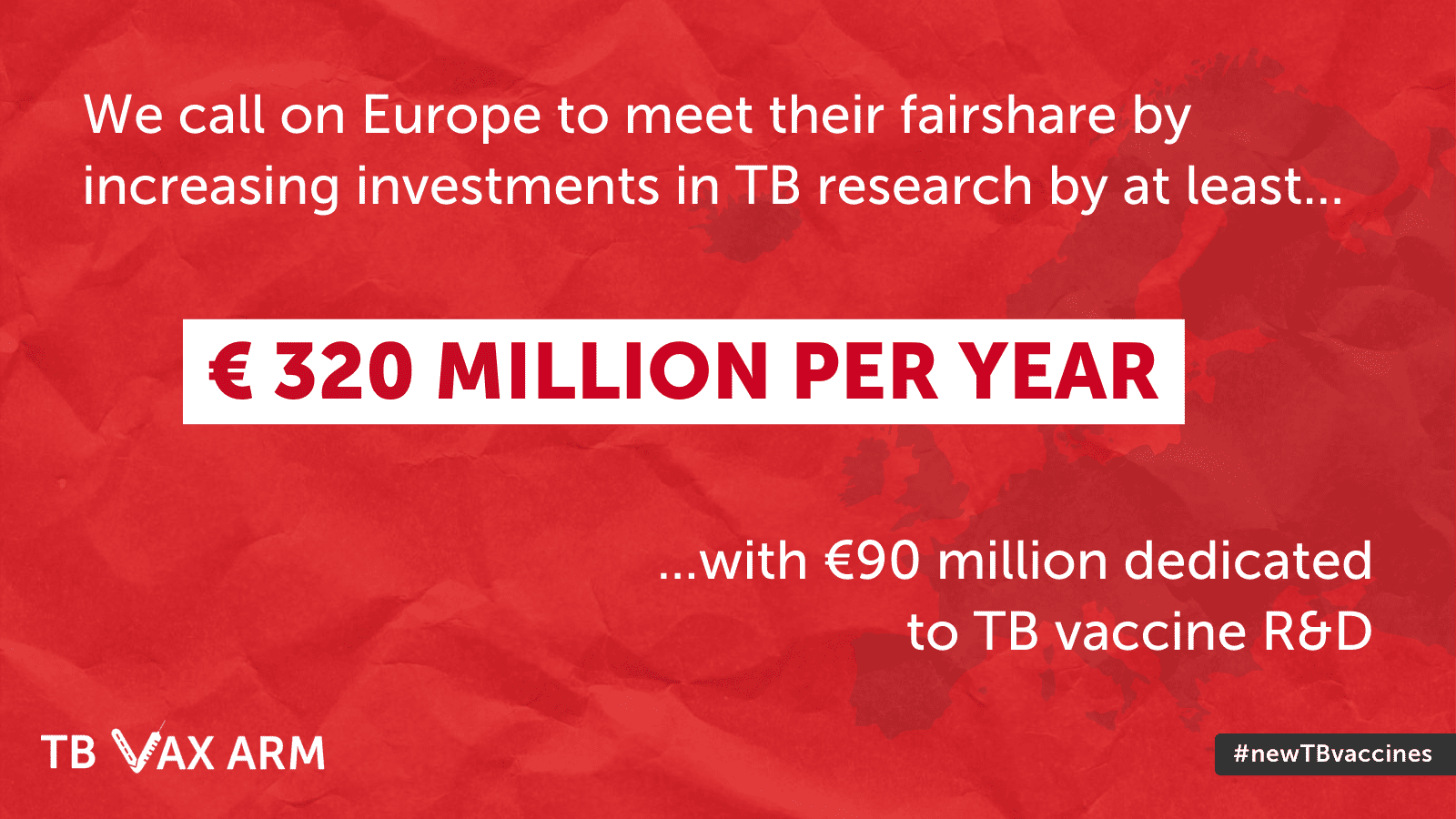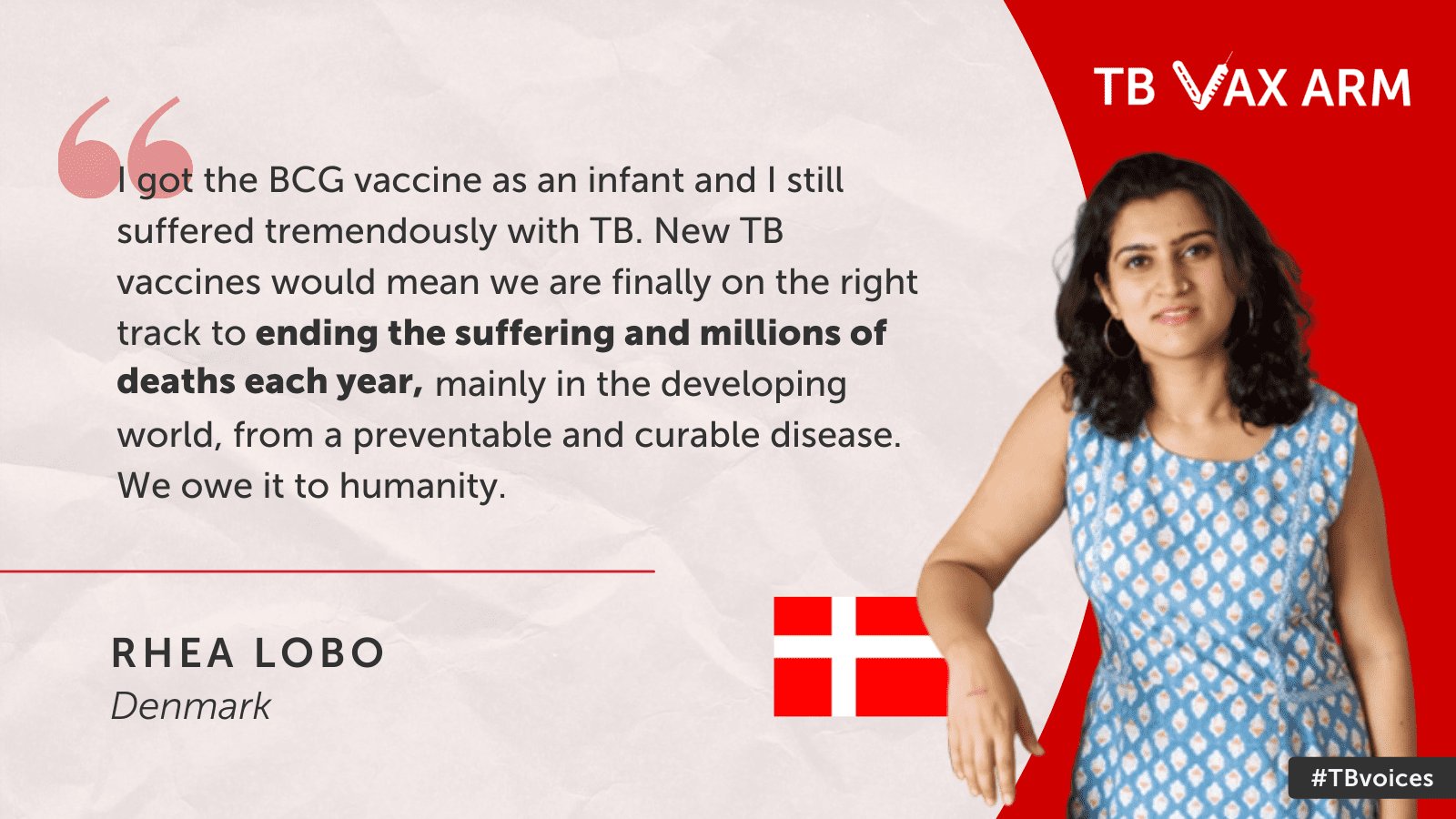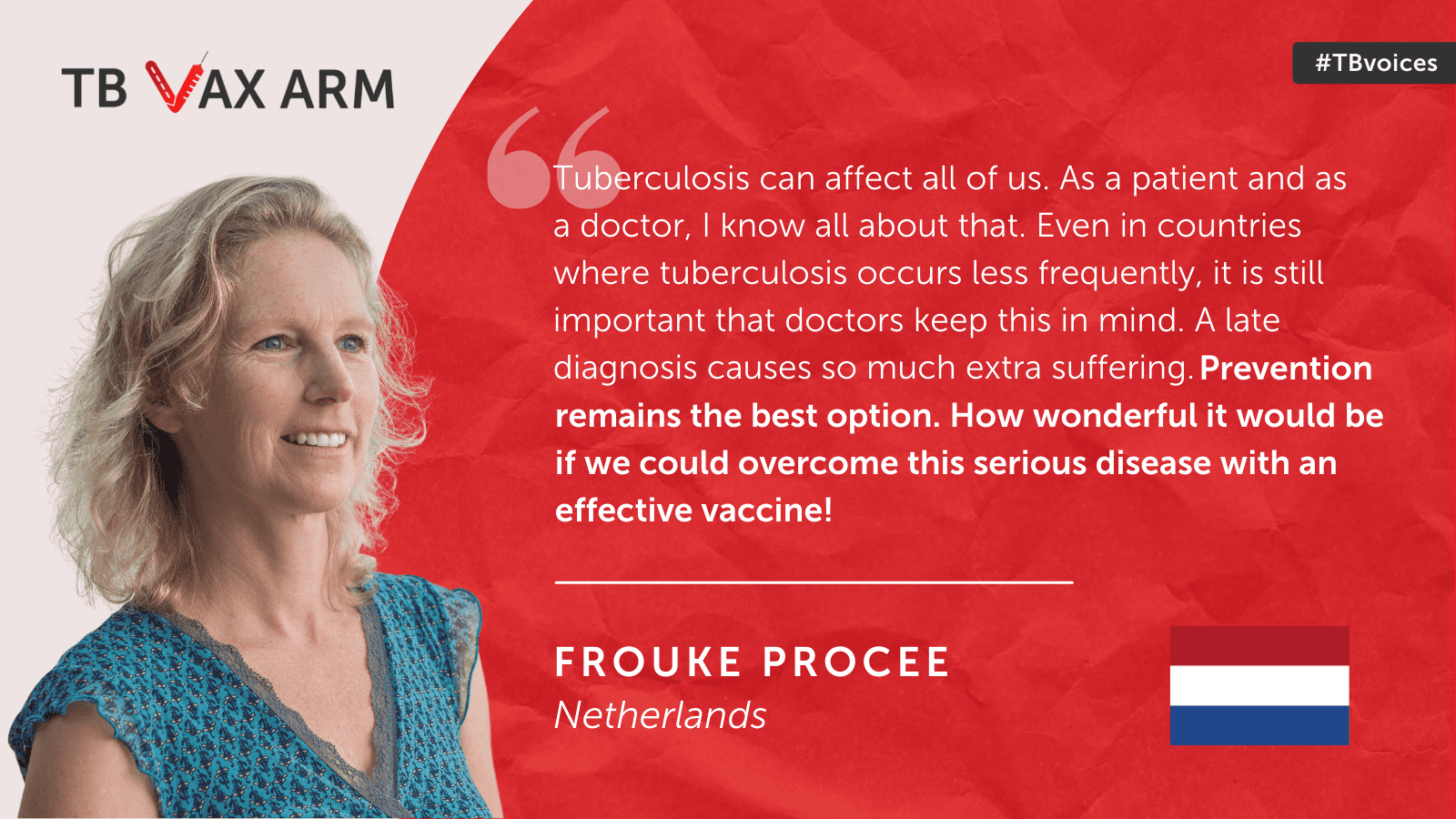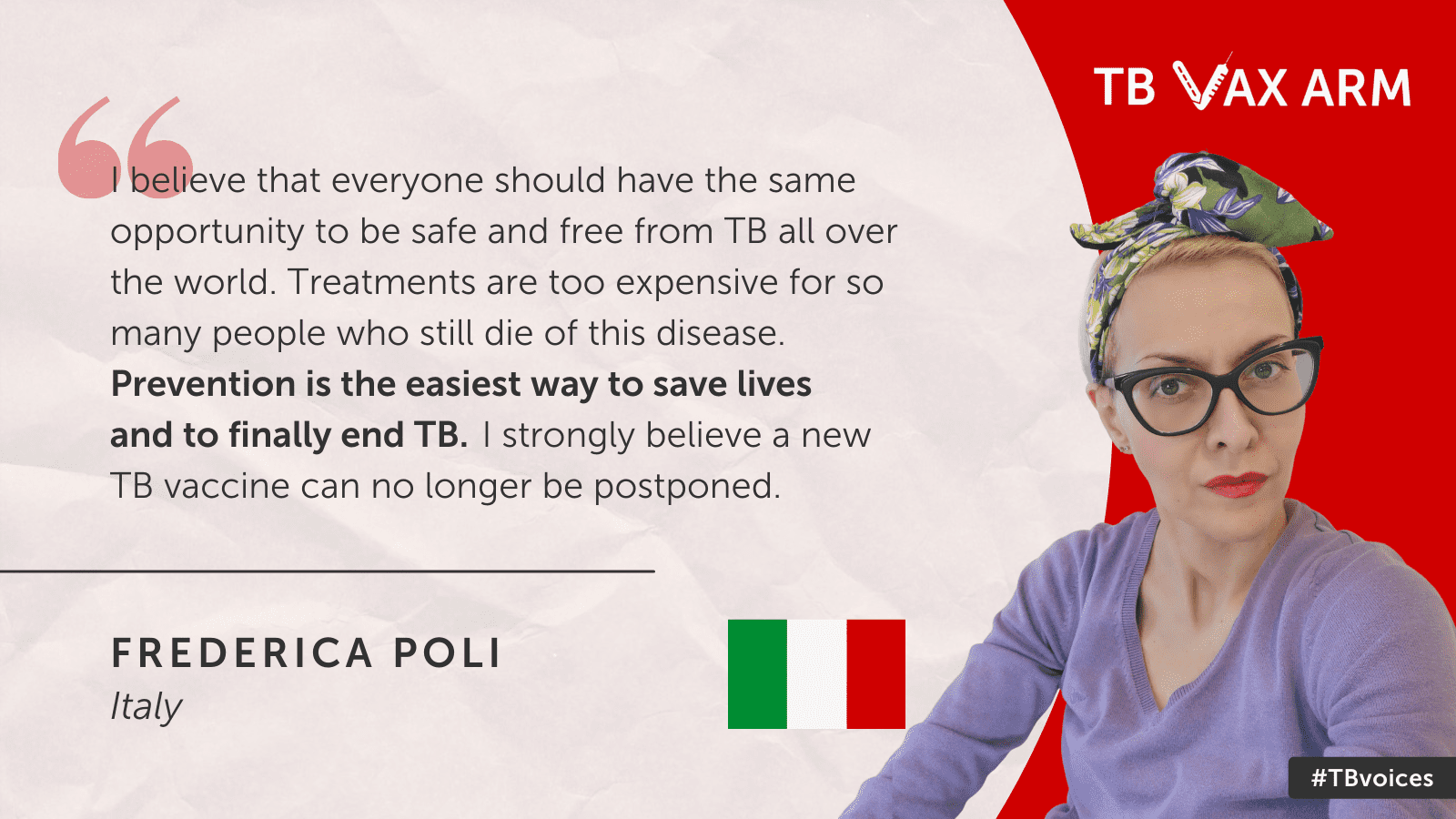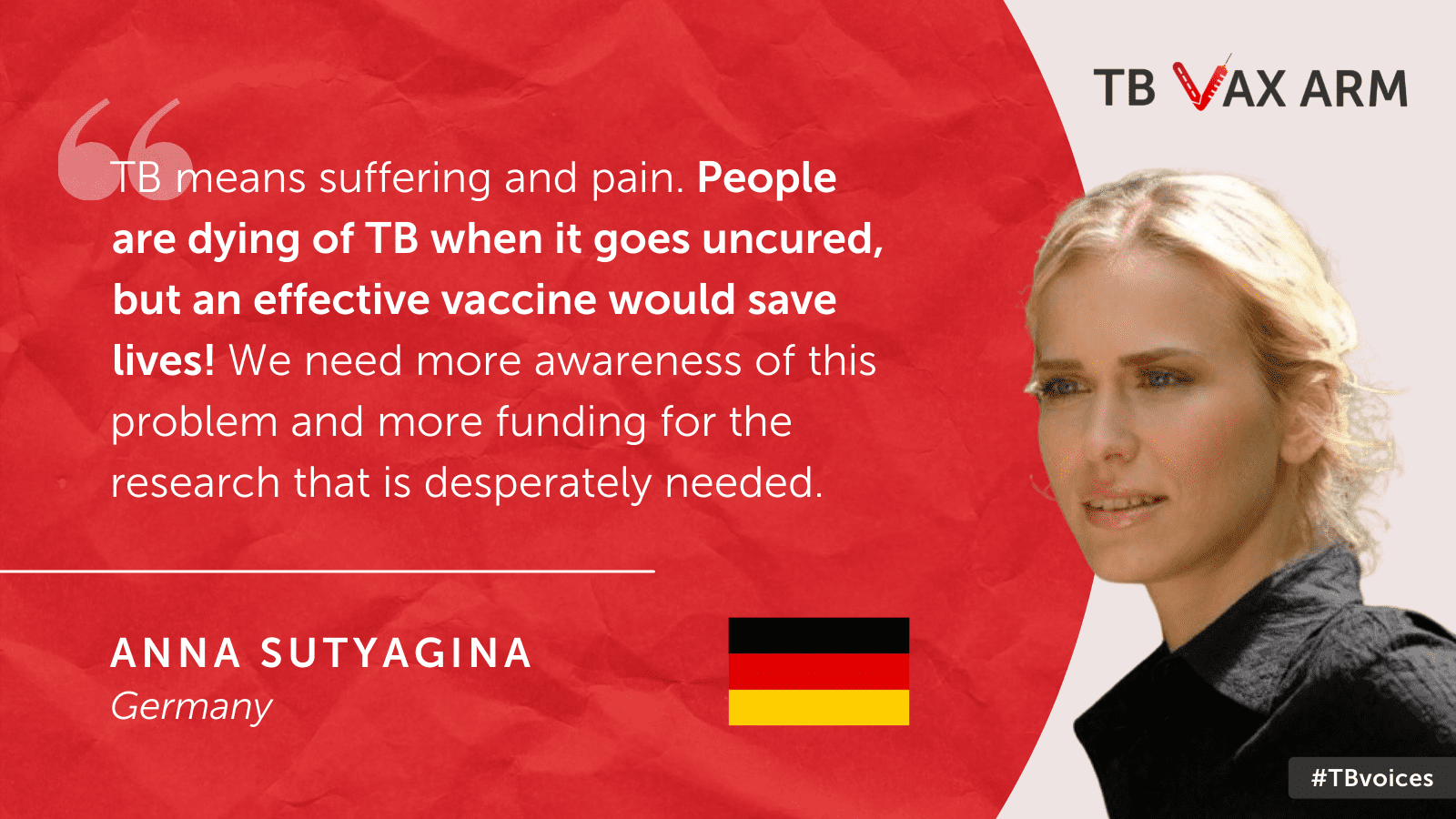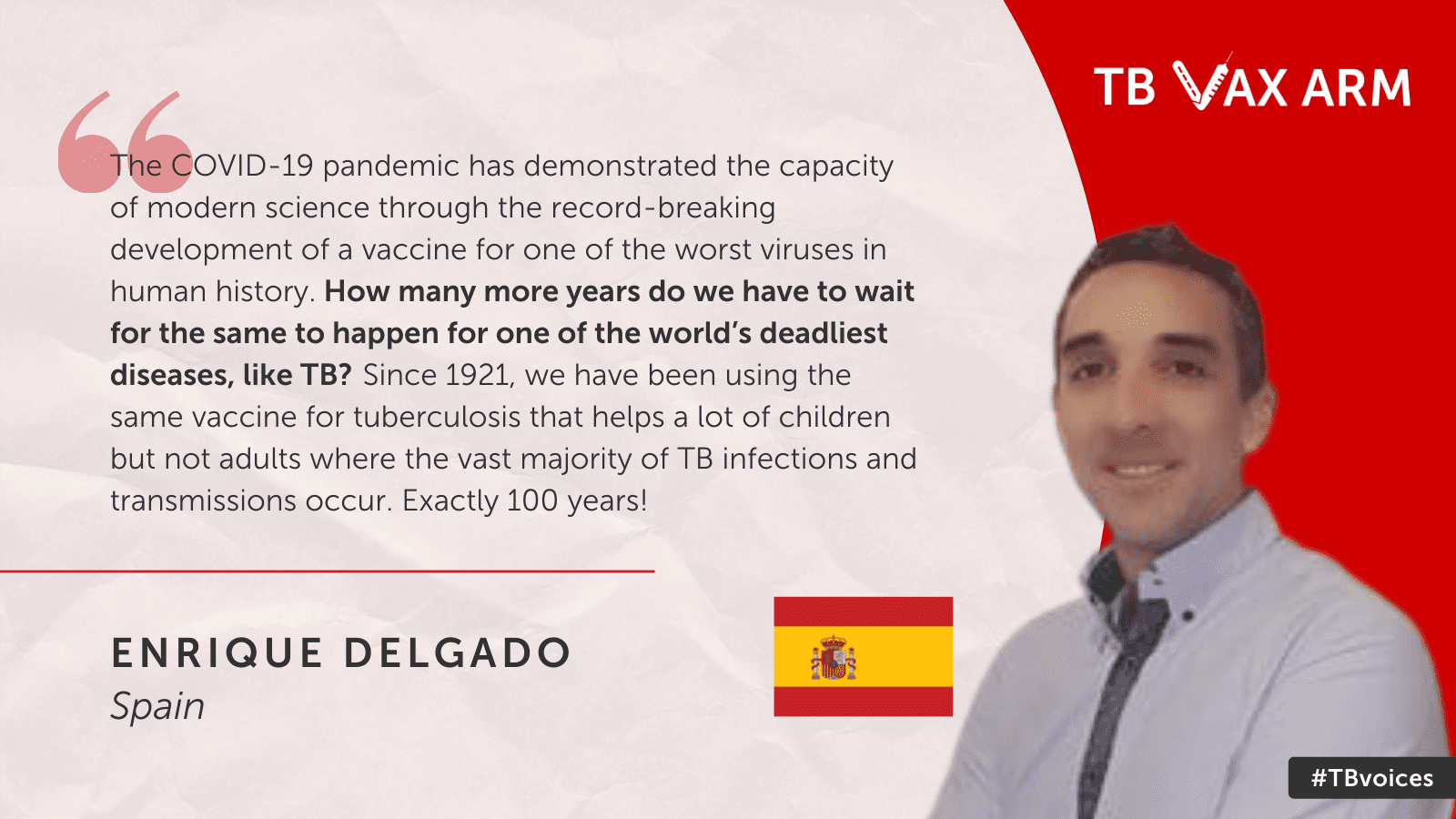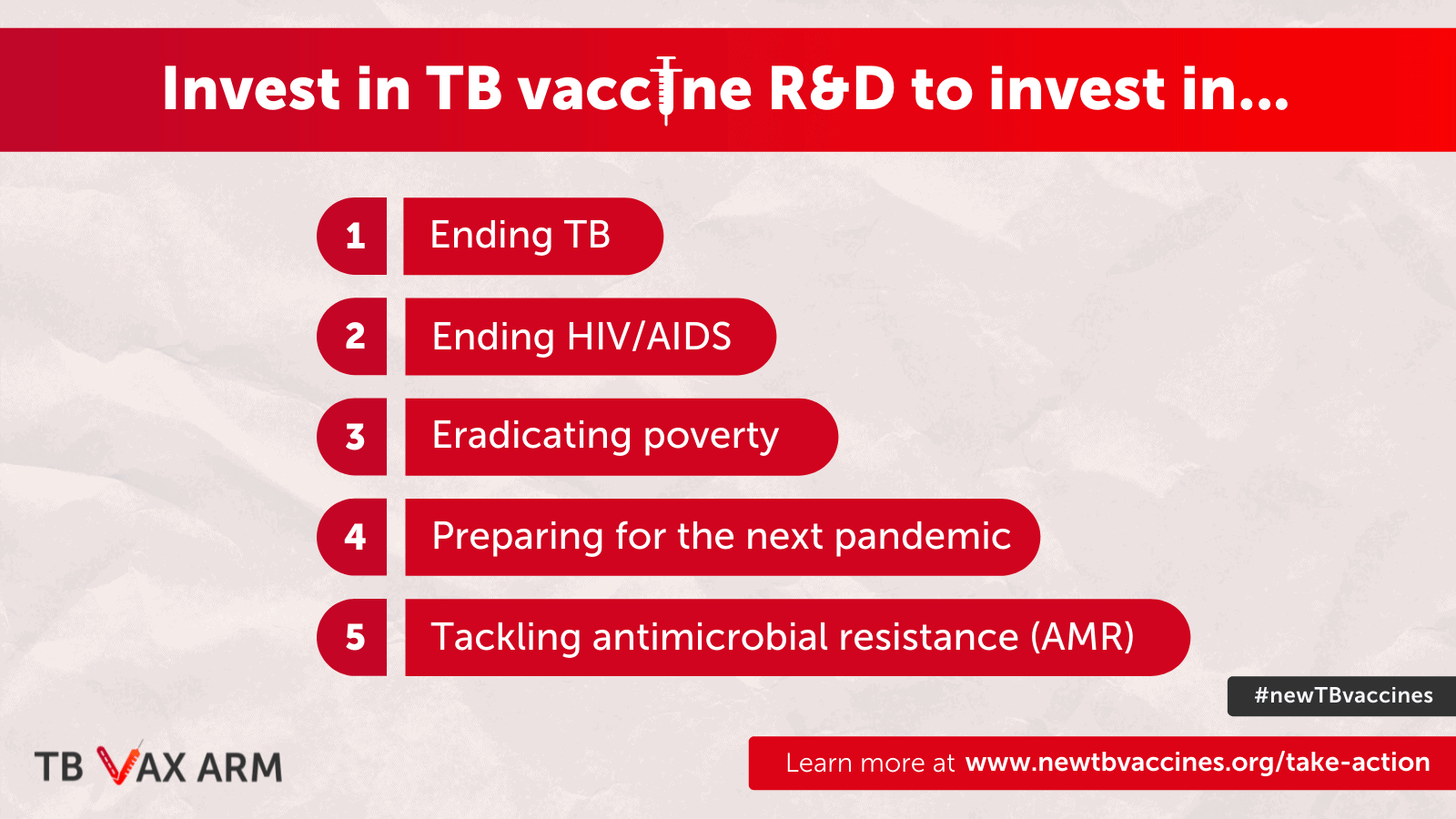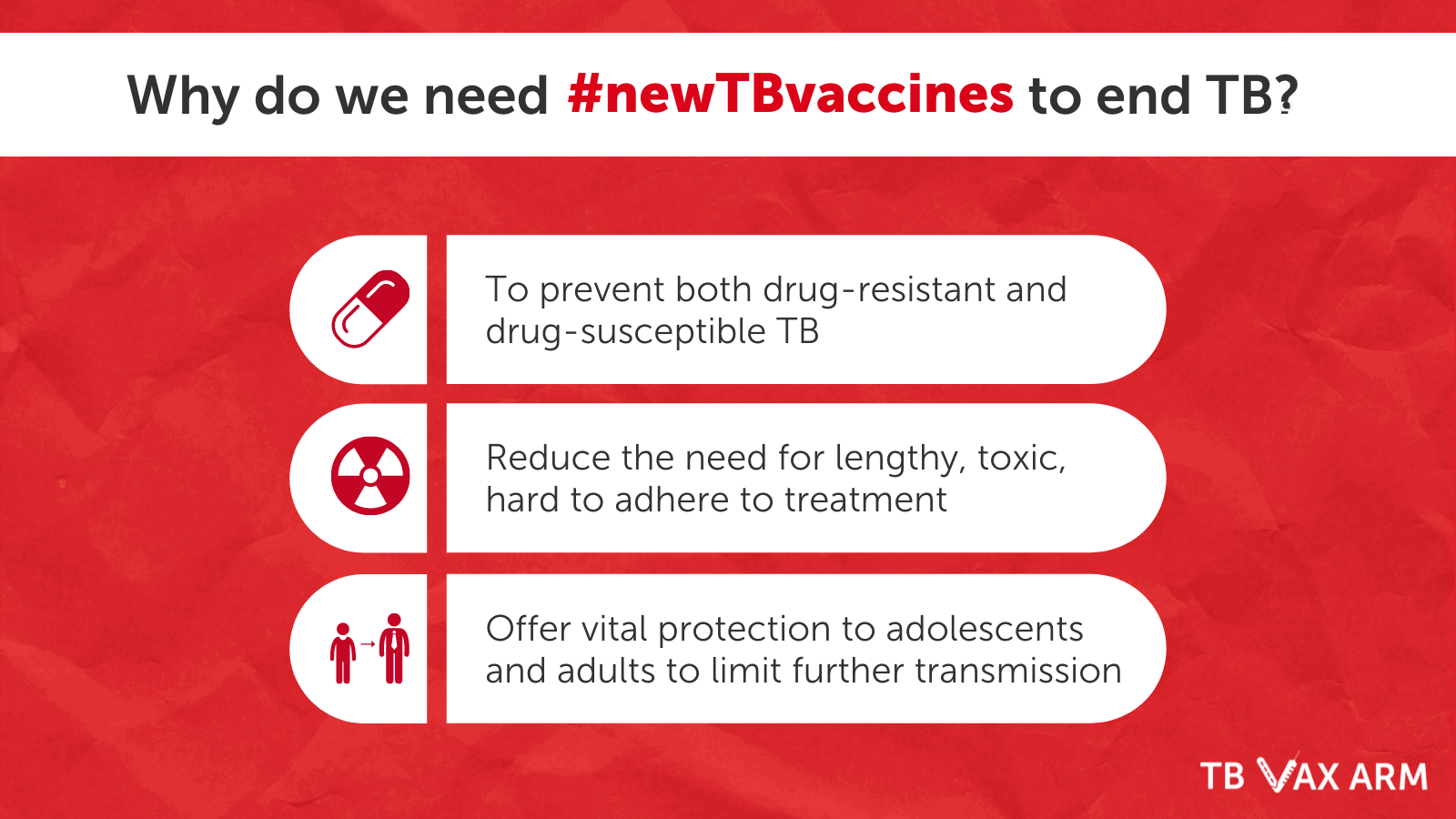 TB Vaccine Advocacy Social Media Fellowship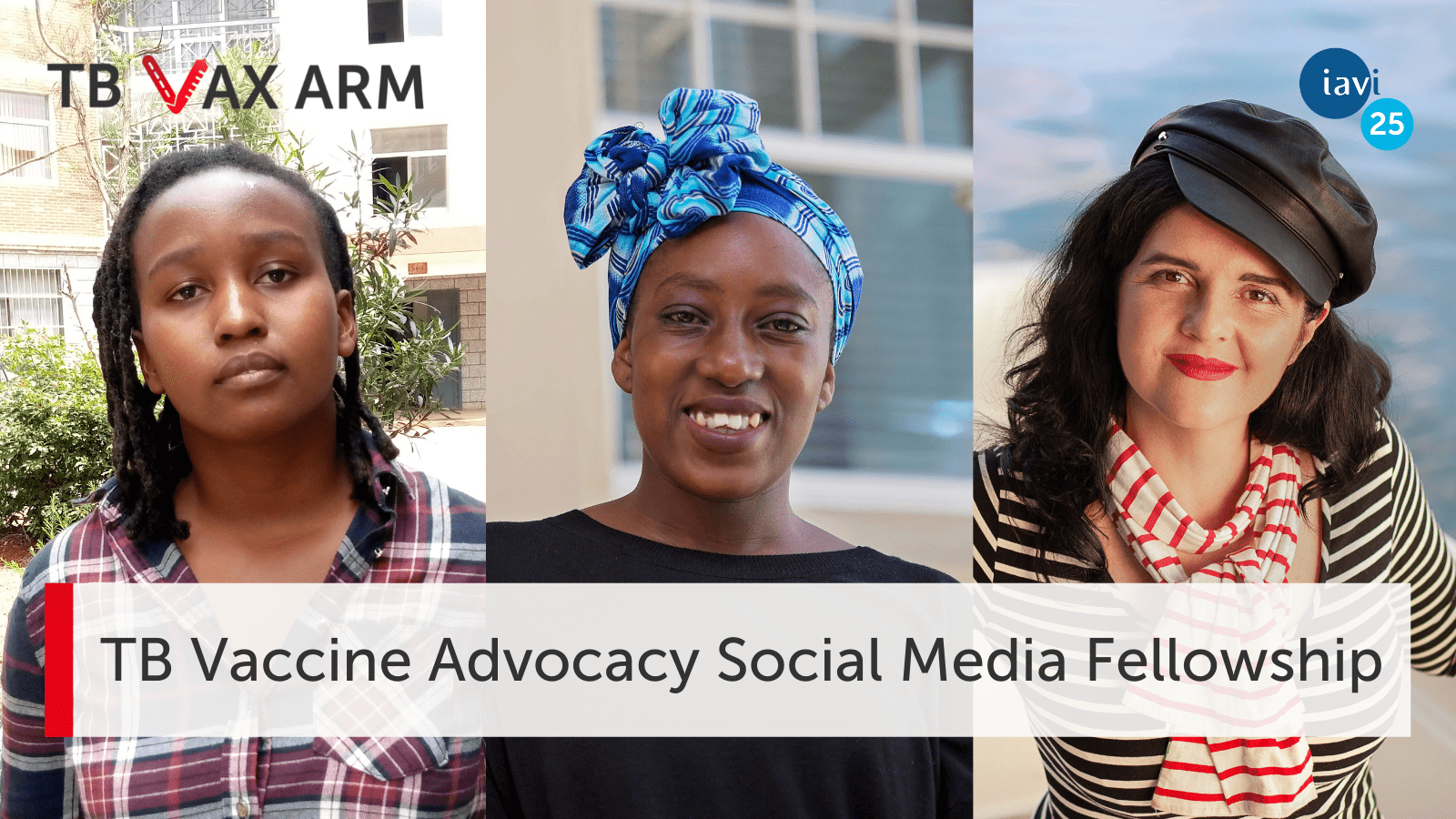 At the beginning of February 2022, IAVI launched a social media fellowship as part of the TB Vax ARM efforts. Cheleka Mpande, Gloriah Moses, and Krystyna Rivera, three TB vaccine R&D advocates representing TB affected communities and early career researchers, came together for an intensive two week social media skill building and campaign development program.
Starting during the first week of February, the fellowship engaged the advocates for a 15 hour program, ending in the second week of March. In collaboration with the IAVI communications team, the fellows developed and ran a social media-based TB vaccine R&D advocacy campaign in the lead up to the 6th Global Forum on TB Vaccines, where they called upon members of the global TB community to #Unite4TBVax by sharing how they are helping to make new TB vaccines a reality on the campaign Kudoboard.