VIRTUAL WORKSHOP
Recognition and Control of Mtb Infected Cells:

From Basics to the Clinic
On June 13 - 14, 2023 the Working Group on New TB Vaccines (WGNV) and the National Institute for Allergy and Infectious Diseases (NIAID) co-hosted a workshop on Recognition of Mtb-Infected Cells: From Basics to the Clinic. This workshop was intended to address the need for correlates and to identify platforms that measure recognition or control of the infected cell - especially in humans - as identified in the EDCTP/AIGHD Global Roadmap for Research and Development of New TB Vaccines and the Strategic Framework for New TB Vaccines in the Stop TB Partnership Global Plan to End TB 2023 - 2030.
The overall goals of this workshop were to:
elucidate the mechanisms by which the immune system recognizes the Mtb-infected cell
explore the degree to which such recognition can lead to control of the intracellular microbe, and
discuss the translational implications of these observations
Each session of this interactive workshop started with three short presentations that provided a high-level overview of key topics within the session theme, followed by a discussion between the session chairs, speakers, and participants.
Expand the Program and Presentations section below for a detailed agenda and links to presentations, where permission was given by the speakers to publish them.
Expand the Speakers and Chairs section for information about the workshop session chairs and speakers.
JUNE 13
Session 1: Antigens displayed by the infected cells
Session Chairs: David Lewinsohn, WGNV and Oregon Health & Science University | Carly Young, South African Tuberculosis Vaccine Initiative, University of Cape Town 

Is there evidence for disease-specific antigens?
Paul Ogongo, Univesity of California San Franciosco
Recognizing the problem: Is poor T cell recognition of infected cells a barrier to protective immunity?
Sam Behar, UMass Chan Medical School
Differently recognized T cell epitopes in the spectrum of Mtb infection
Cecilia Lindestam Arlehamn, La Jolla Institute for Immunology
Session 2: Immune control of intracellular infection
Session Chairs: Sara Suliman, University of California San Francisco | Nelita Du Plessis, Stellenbosch University
Trained immunity and vaccination: mechanisms and new insights
Mihai Netea, Radbound University Medical Center
The role of cytotoxic lymphocytes in controlling TB
David Lewinsoh, Oregon Health & Science University / PVANC
New insights into lung resident immunity to Mycobacterium tuberculosis
Henry Charles Mwandumba, Malawi Liverpool Wellcome Programme
June 14
Session 3: Putting antigen recognition in a clinical context
CD4 recognition of the infected cell
Stephen M. Carpenter, Case Western Reserve University
Using TCRs to find protective antigens and TB vaccines
Mundyaradzi Nyasha Musvosvi, University of Cape Town/South African Tuberculosis Vaccine Initiative
Lessons in protection from the human model
Chetan Seshadri, University of Washington School of Medicine
Session 4: Developing clinical correlates that reflect recognition of the infected cell
Direct identification of the infected cell (Fuco ID)
Bryan Bryson, Massachusetts Institute of Technology
Mycobacterial growth inhibition assays as a correlate of protection
Simone A. Joosten, Leiden University Medical Centre
Protective antigen specificity of B cells in TB
Jacqueline Achkar, Albert Einstein College of Medicine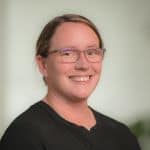 Cecilia Lindestam Arlehamn received her doctorate at the University of Glasgow, Scotland, where she investigated inflammasome activation by bacterial products. Moving to the La Jolla Institute for Immunology, she obtained post-doctoral training under Alessandro Sette, performing research to understand the targets of T cells in the context of tuberculosis infection and vaccination. This led to the discovery of the MTB300 peptide pool, which can be used to measure and characterize Mtb-specific responses. Her research group continues to study T cell epitopes and phenotyping, characterizing responses by gene expression analysis and identifying antigen-specific TCRs focusing on tuberculosis infection and NTM disease.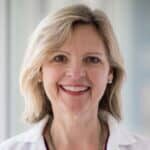 Jacqueline M. Achkar is a board-certified Infectious Disease specialist, a physician-scientist, and a Professor of Medicine and Microbiology and Immunology at the Albert Einstein College of Medicine. She is the Associate Director for Translational Research Training of Einstein's Clinical Research Training Program. Dr. Achkar has over 15 years of experience in studying human humoral immune responses to Mycobacterium tuberculosis. Her translational research program is focused on TB biomarker discovery and evaluation and the investigation of antibodies against Mtb. She is one of the pioneers contributing to the paradigm shift that antibodies have protective functions against Mtb.
Sam Behar is Professor of Microbiology and Physiological Systems at the University of Massachusetts Chan Medical School, where he studies immunity to Mycobacterium tuberculosis. Dr. Behar and the members of his lab have made important contributions to our understanding of immunity to tuberculosis including T cell priming, acquisition of effector function, and memory responses. By understanding mechanisms of host resistance to tuberculosis, including how T cell responses are coordinated and integrated in vivo, and how bacteria evade immunity, his ultimate goal is to inform vaccine design and testing.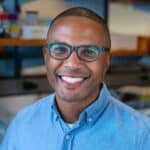 Bryan Bryson is an associate professor of Biological Engineering at MIT and a core member of the Ragon Institute of MGH, MIT, and Harvard. Bryan completed his undergraduate studies in mechanical engineering before obtaining a PhD in biological engineering at MIT. Bryan completed postdoctoral training with Sarah Fortune at the Harvard TH Chan School of Public Health. Bryan started his lab in the summer of 2018 where his lab focuses on bridging quantitative approaches to understand how the immune system eliminates deadly pathogens.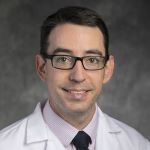 Stephen Carpenter received his M.D. and Ph.D. degrees from UMass Medical School. He received his scientific training in the lab of Dr. Sam Behar at Brigham and Women's Hospital, and at UMass Medical School where he served as Instructor of Microbiology and Physiological Systems. Dr. Carpenter then served as Director of Early Clinical Development and Experimental Sciences at Regeneron Pharmaceuticals. He is now an Assistant Professor of Medicine in the Division of Infectious Diseases and HIV Medicine at Case Western University/ University Hospitals Cleveland. His lab studies human T cell and macrophage responses to infection with Mycobacterium tuberculosis.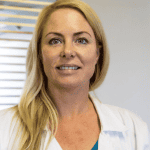 Nelita Du Plessis is a senior scientist in the Immunology Research Group (Stellenbosch), leading a research agenda addressing aspects of basic immunology in human Mycobacterium tuberculosis infection. Her postgraduate training was in the fields of molecular genetics and immunology, while her present research incorporates the themes of innate immune mechanisms mediating pathogen protection/escape and host-directed therapeutic approaches in tuberculosis. Dr. Du Plessis' work aims to delineate the pathways and mechanisms of innate regulatory cells, such as myeloid-derived suppressor cells (MDSCs), in TB, using in vitro, ex vivo and in vivo models. She participates as investigator on multi-centre clinical studies in TB endemic settings.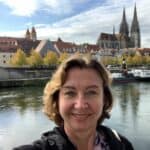 Katrin Eichelberg is a Program Officer in the TB and other Mycobacterial Diseases Section in the Division of Microbiology and Infectious Diseases at the National Institute of Allergy and Infectious Diseases (NIAID). Her portfolio includes projects in basic, translational as well as clinical TB immunology and TB vaccines product development related research and clinical trials. She previously served as a Scientific Review Officer and a Training Officer at NIAID. Dr. Eichelberg received her PhD degree in Molecular Microbiology from the State University of New York Stony Brook studying microbial pathogenesis and completed her postdoctoral training as a Research Fellow at NIAID Laboratory of Immunology with Dr. Ron Germain.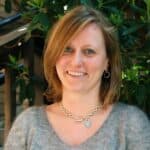 Nicole Frahm received her PhD in Immunology at the University of Hamburg, Germany, and completed her post-graduate work at Massachusetts General Hospital and Harvard Medical School. She held a dual faculty position at Fred Hutchinson Cancer Center and University of Washington, where she also served as the Associate Director for Laboratory Science at the HIV Vaccine Trials Network. As the Head of Biomarker Development at the Gates MRI, she defines biomarker strategies aiming for the identification of correlates of protection for vaccines and predictive biomarkers for drug efficacy, including the evaluation, prioritization and implementation of cutting-edge technologies with a particular focus on systems biology tools.
Willem Hanekom is executive director of the Africa Health Research Institute (AHRI) in KwaZulu-Natal, South Africa. He holds a professor position at University College London and affiliate professor positions at the Universities of KwaZulu-Natal, Cape Town and Washington. Willem has worked in TB vaccine development for most of his career. He serves in an advisory capacity for various vaccination related committees, globally.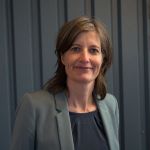 Simone A Joosten is an Associate Professor in Immunology at the Leiden University Medical Centers. Having a biomedical background with a specialization in immunology, her main interest is to understand the human immune system in health and disease. Over the last decade her group has been working on host immunity towards tuberculosis (TB), with a strong translational focus. They are interested in innate and adaptive cellular as well as humoral immunity towards Mycobacterium tuberculosis (Mtb). They aim to combine clinical data and samples with functional immunological characterization of the responses.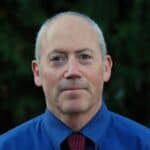 David Lewinsohn is a Professor and Vice Chair for Research, Department of Medicine at Oregon Health & Sciences University. He holds adjunct appointments in Molecular Microbiology & Immunology and the Vaccine and Gene Therapy Institute.  Dr. Lewinsohn's research interest is in tuberculosis immunology. The core research question has been how the immune system can find those cells harboring the intracellular bacterium. As a result, is particularly interested in the role of CD8+ T cells in controlling infection, in the use of CD8+ T cells as a surrogate for bacterial burden, and in the development of an improved TB vaccine.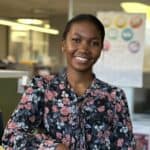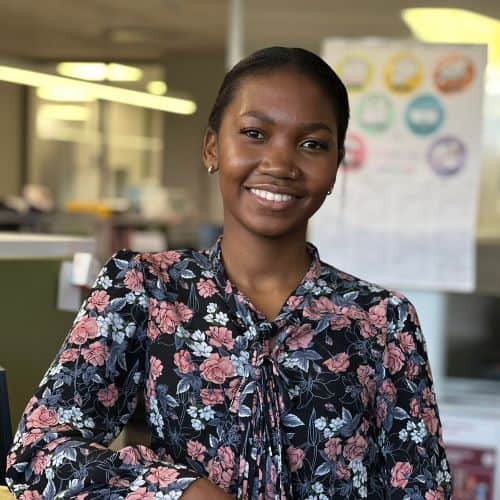 Mbali Nondumiso Mkhonza is a third year PhD student at Stellenbosch University, with her research focusing on the role of MHC-related protein 1 (MR1)-restricted T (MR1T) cells in tuberculosis disease progression. Having being part of various student representative committees during her postgraduate studies, she has gained a keen interest in engaging on issues relevant to her community and has recently expanded this to include science communication, with a specific focus on TB advocacy.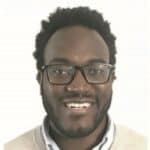 Munya Musvosvi completed his PhD and post-doctoral fellowship at the South African Tuberculosis Vaccine Initiative (SATVI) based at the University of Cape Town (UCT). In his current role, his research efforts are focused on the interface of TB immunology and clinical translation of promising TB vaccine concepts and TB biomarkers. Through his research, Munya hopes to gain insights that will ultimately reduce the disease burden caused by tuberculosis.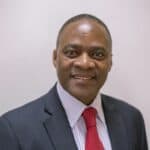 Henry Mwandumba is Director of the Malawi Liverpool Wellcome Programme (MLW). Head of the Mucosal and Vascular Immunology Research Group at MLW and Professor of Immunology and Infectious Diseases. His research focuses on understanding the immunopathogenesis of HIV-associated illnesses to improve patient outcomes with three major themes: HIV, Tuberculosis and Vascular diseases. Henry is Immediate Past President of the Federation of African Immunological Societies (FAIS). He was Cornell University's Distinguished African Scholar in 2015, was awarded the MRC/DfID African Research Leader Award in 2017, the Royal Society Africa Prize in 2019 and the Weber-Parkes Prize in 2022.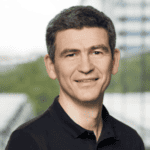 Mihai Netea studied medicine in Cluj-Napoca, Romania. He completed his PhD at Radboud University on studies investigating the cytokine network in sepsis. He is trained in infectious diseases, and he currently heads the division of Experimental Medicine, Radboud University Medical Center. He is mainly interested in understanding the memory traits of innate immunity (trained immunity), the factors influencing variability of human immune responses, and the immune dysregulation during bacterial and fungal infections. He is the recipient of the Spinoza Prize 2016 and an ERC Advanced grant in 2019. He is a member of the Netherlands Royal Academy of Sciences.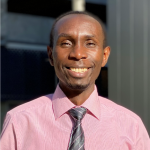 Paul earned his Ph.D. from the University of KwaZulu-Natal and Africa Health Research Institute, South Africa, with Dr. Alasdair Leslie studying lung tissue-resident memory T-cell response to M. tuberculosis in humans. His thesis demonstrated differential skewing of γδ T-cells in lesions of Mtb infected lung and the role of IL17-producing CD4 T-cells in the immune control of TB. Paul is a Postdoctoral scholar with Prof. Joel Ernst at UCSF working on human CD4 T cell responses to distinct Mtb antigens in people with latent TB infection. Paul is a Postdoctoral Fellow of the Helen Hay Whitney Foundation.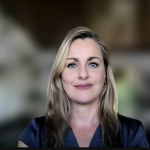 Virginie is an infectious disease clinical immunologist with major research interests in understanding the immuno-pathology of tuberculosis to identify immune correlates of risk and protection against TB. She is particularly interested in understanding TB in human tissues to decipher the role of organ-specific immunity in the containment or spread of the disease using an arsenal of state-of-the-art techniques in post-mortem tissues. Virginie has been the lead immunologist on two safety and immunogenicity trials of the live-attenuated vaccine MTBVAC and is the senior immunologist of a large, multisite Phase 3 MTBVAC trial aiming at evaluating the efficacy of MTBVAC over BCG in approximately 7000 newborns.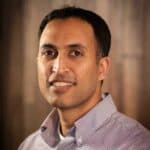 Dr. Seshadri was a field doctor for Medecins sans Frontieres (Doctors Without Borders) prior to fellowship training at Harvard. He is an Associate Professor at the University of Washington School of Medicine. He leads a translational research program whose focus is to understand the factors required for protective immunity against Mycobacterium tuberculosis (M.tb). The lab helped establish the concept of 'resistance' to M.tb infection, which has provided the field with a new model to study human immune mechanisms of protection. The research conducted in the Seshadri Lab has direct relevance for developing the next generation of vaccines for tuberculosis.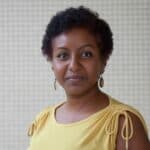 Sara Suliman is an infectious disease immunologist and an assistant professor in the Division of Experimental Medicine at the University of California, San Francisco. She has extensive experience in biomarker discovery and clinical trials of candidate TB vaccines. Her lab uses multiple approaches to understand risk of progression to active TB disease and to identify candidate TB risk pathways and their role in TB progression.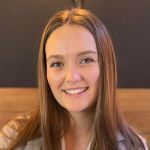 Carly Young is a postdoctoral fellow at the South African Tuberculosis Vaccine Initiative (SATVI), University of Cape Town (UCT). Her research involves investigating the role of immune cell subsets in Tuberculosis pathogenesis, particularly in the context of human tissue immunology.